Top CRM Solution Providers
:: BrainSell
:: C2CRM
:: ePartners
:: eSalesTrack
:: Epicor
:: Goldmine
:: Infor
:: Infusion
:: Microsoft Dynamics
:: NetSuite
:: Pivotal
:: PhaseWare
:: RunE2E
:: Salesnet
:: SAP
:: Sage
:: Soffront
:: StayinFront
:: TechExcel
:: Workbooks


:: List of all CRM Vendors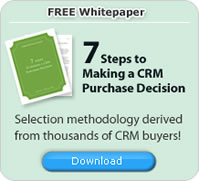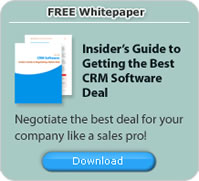 Ownership: Private
Headquarters: Morrisville, North Carolina
Software Type: On-premise Software
Price: N/A


ChannelCRM Review / Key Strengths
Extensive customization capability
Out-of-box Integration with ERP systems
Focus on serving mid-size companies
Affordability
ChannelCRM Products:
Marketing Campaign Management
Real-Time Accounting Integration
Sales Opportunity Management
Service Ticket Management
About ChannelCRM
ChannelCRM is a Danish software company developing and selling solutions within the area of CRM (sales, marketing and customer care). All our solutions combines a high degree of functionality with a design that facilitates very rapid return of investment. At present more than 150 organisations are using ChannelCRM as part of their professional sales work.