Top CRM Solution Providers
:: BrainSell
:: C2CRM
:: ePartners
:: eSalesTrack
:: Epicor
:: Goldmine
:: Infor
:: Infusion
:: Microsoft Dynamics
:: NetSuite
:: Pivotal
:: PhaseWare
:: RunE2E
:: Salesnet
:: SAP
:: Sage
:: Soffront
:: StayinFront
:: TechExcel
:: Workbooks


:: List of all CRM Vendors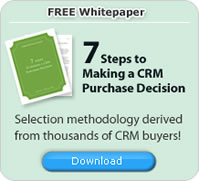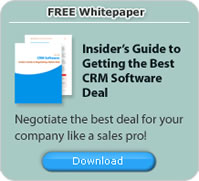 Ownership: Private
Founded: 2002
Headquarters: London, UK
Software Type: Hosted, SaaS


BPMonline Key Strengths
BPMonline CRM merges CRM with BPM (Business Process Management) suite. This forward thinking product provides a powerful set of tools for process design fully integrated with the CRM solution. The CRM modules incorporate all the robust functionality for time optimization, sales automation, marketing automation, data and document management and analytics that you would expect.
The BPM module using BPMN (Business Process Modeling Notation) allows you to design and run processes directly from the solution. This means that processes designed in the solution are easily accessible and comprehensible for business users and IT staff.
The key advantages of BPMonline CRM are:
BPM + CRM. BPMonline CRM software combines CRM with business process management (BPM) allowing users to streamline business processes and deliver outstanding customer experience.
Unparalleled self-customization tools. IT solution that can be tailored with the click of the mouse.
Open source configuration. CRM software that enables limitless extension opportunities and assures independence from vendor.
Only $29 per month. Unprecedented price for cutting-edge solution.
All benefits of SaaS. No additional IT costs for hardware, premises, IT staff etc. Powerful data center, guarantees secured access to BPMonline CRM from anywhere in the world.
BPMonline CRM Key Features
Enhanced Business Process Management & Workflow Management Capabilities (BPMS)
Account & Contact Management
Contact Profiling and Segmentation
Sales Force Automation
Lead & Opportunity Management
Sales Forecasting
Quotes & Contracts
Invoicing & Payments
Multi-channel Marketing Management
Email Marketing
Task and Activity Management
Shared Calendar
Email Integration
Email and Documents Templates
Document Management
Integrated Content Library
Custom Dashboards
CRM Analytics, Graphs and Reporting
Custom Report Engine
User Profile Management
Back-Office Integration
Easy Customization
Web-Based User Interface
About BPMonline
BPMonline was launched with a genuine desire to create a CRM solution that can help businesses build first-class relationships with their customers, deliver outstanding service, and monitor business processes. BPMonline has added process management tools into the CRM application to automate business processes and operations that are part of the CRM strategy. Moreover, business process management (BPM) can be employed to help management align tasks and activities with business strategy and current market needs.
For more information, please visit - http://www.bpmonline.com/products/crm/bpmonlinecrm