What PhaseWare customers are saying:
We'll tell you that PhaseWare is a powerful, affordable solution for small to mid-size companies. But what our customers tell you counts for even more. Here's feedback from just a few of our customers.

"We have utilized PhaseWare on a regional basis, seeing a number of operational improvements in our regional support centers as each has migrated to this platform," said Patrick L. Vaden, chief executive officer, Stewart Transaction Solutions and PropertyInfo Corp. "Beginning with our Mid-America region in July 2006 and adding our Mountain States and Northwest regions as well as our PropertyInfo Corp. subsidiary, we have seen the benefits of this solution increase synergistically as more regions have been added," said Vaden. "Utilizing this platform as an enterprise-level solution is the next best step."
Patrick Vaden
Chief Executive Officer
Stewart Transaction Solutions
and PropertyInfo Corp.

"We have the ability to track an incident across departments and processes, or simply manage action items for individuals. The Search capabilities and Knowledgebase are powerful tools that eliminate re-discovery of problems, while the event engine alerts insure our processes stay on track.
Easy to install and learn

Flexible usability to meet varied business needs

Powerful tools which both empower and enable"
Steve Campeau
XYPRO Technology Corporation

According to American Messaging manager, Steve Miner, the main reason they decided to purchase PhaseWare Tracker was because of the flexibility offered by the program. It was really the only system they considered which could be completely customized to meet their needs and requirements. Miner also estimates implementation of PhaseWare solutions has created a 50% improvement in support staff productivity.
Steve Miner
Manager, Technical Customer Support
American Messaging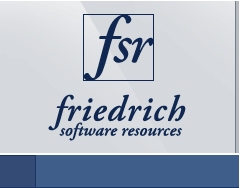 "The excellent support in automating our customer service and technical support records has been invaluable. PhaseWare fills a definite need for businesses that are positioned for growth and want to combine efficiency and customer service. PhaseWare helps FSR sales, technical support and operations work more efficiently and productively together. PhaseWare Tracker help desk software will be a major factor in FSR's success, helping us to stay on track with great customer service and technical support."
Leslie Carle Friedrich
President
Friedrich Software Resources

"You can customize Tracker to fit your processes without being a programmer. And PhaseWare is responsive to our requests for help. They make it very easy by giving us quick turnarounds. It's really affordable. The price is better than anything I've seen—and I've been in the business over 10 years.
"Other products I've looked at for help desk support are way too cumbersome and take way too long to learn. PhaseWare Tracker is feature rich—and after one training session, we were off and running. It gets an "A" for user friendliness. Tracker's drag and drop feature is awesome. I've never seen anything like it. I drag an email into Tracker, and it creates a new incident with customer, subject, problem already defined—instantaneously."
Chris Irons
Information Technology Director
Lenders Title Company

Attorneys Title Guaranty Fund provides title insurance to homebuyers and lenders, as well as a variety of investment services through a network of more than 3,700 attorneys in Illinois, Wisconsin and Indiana. The company's IT call center uses PhaseWare Tracker to manage customer contact and to track potential customers.
"We were fortunate to be involved in the PhaseWare Tracker production version. It was an opportunity to give our input as a small to medium-sized business on what we needed the application to do and what we wanted to see included. I imagine other businesses our size have similar needs. Foremost, we wanted a fully functional product that was easy to learn—and Tracker certainly is. It's completely intuitive. Once you learn the basics, it's easy to get it to do what you want."
Bob Blessman
Chief Information Officer
Attorneys' Title Guaranty Fund, Inc.
More satisfied customers: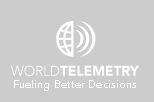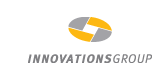 Compare PhaseWare to:
Maximizer
,
Entellium
,
Oncontact
,
Aplicor
,
Soffront
,
ADAPT Software
,
Avidian
,
Epicor
,
InsideSales.com
,
Kana
,
Microsoft
,
NetSuite
,
Oracle
,
Parature
,
RightNow
,
Sage
,
Salesboom
,
Salesforce.com
,
SalesLogix
,
Saratoga Systems
,
Siebel
,
SugarCRM
,
Surado
,
ACCPAC
,
ACT!
,
amdocs
,
Appshore
,
Aprimo
,
Ardexus
,
Astea
,
Aurum
,
Chordiant
,
Commence CRM
,
CSG Systems
,
Dendrite
,
eGain
,
Everest
,
Infor
,
JD Edwards
,
LeGrand
,
NetOffice
,
Peoplesoft
,
SalesJunction.com
,
Salesnet
,
Visitar
,
Infusion Software
,
Dataforce CRM
,
BrainSell
,
Zoho
,
LeadMaster
,
Model Metrics
,
PipelineDeals
,
Tour de Force
,
VanillaSoft
,
Balgord Software Solutions
,
Landslide
,
C2CRM
,
CRMG
,
24SevenOffice
,
CNP
,
Enterprise Wizard
,
Revelation
,
Exact Software
,
Majestic
,
Epicor
,
Goldmine
,
Consona CRM
,
TechExcel
,
Commence
,
ePartners
,
Stay-In-Front
,
Pivotal
,
SAP
,
Workbooks
,
RunE2E