Soffront Software Inc., a pioneer in the CRM market since 1992, offers an end-to-end CRM solution spanning sales, marketing and support. The Soffront solution is completely web-based (zero foot print web client), is built to adapt and can be deployed in days. Soffront launched its first customer service application in 1993. Today, we have more than 500 CRM installations worldwide. Soffront customers include mid-sized corporations across all industries and many Fortune 500 companies.
Axia Audio


"We were looking for a hosted solution that was easy to use and quite customizable. We found that some products had an impressive user interface but were challenging to customize. Others that were easy to customize were difficult to navigate. Soffront provided us with the best combination of simplicity and customization."

Marty Sacks,
Axia Audio
Marketing Impact


"Soffront CRM is easy to use for our sales team and offers very sophisticated options to our supervisors and managers to track activities and evaluate users performance. What I like most about Soffont is it's flexibility in all aspects: we can quickly customize most parameters and fields according our requirements and define access level for different user groups."

Klaus Amrehn,
Marketing Impact
Delta Design


"We chose Soffront because it was a cost-effective solution with an intuitive user interface that was also easy to customize in-house. Using Soffront Defect Tracking, we are now confident that all of our data is accurate, and any software or hardware information we need can be retrieved quickly. The product has saved us countless hours."

Catalin Tigau,
Delta Design
Narus Inc.


"Narus purchased Soffront CRM several years ago to improve work processes in our engineering department. Consequently, Soffront has allowed us to automate many of our processes, reducing human error and increasing productivity. The customization capabilities of Soffront CRM give us the flexibility to easily adjust our processes as our business grows."

Richard Casey,
Narus Inc.
Religare Enterprises Limited


"Religare selected Soffront CRM because of its flexibility, web availability, and powerful system controls. As a growing enterprise, Religare needed a flexible and adaptable system that allowed it to manage the dynamic nature of its data. Directly out of the box, Soffront gives a web-based tool that is quick and easy to set up and deploy."

Religare Enterprises Limited
Tatara Systems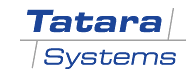 "After looking into competing products, we selected Soffront due to ease of use, complete web access, and immediate productivity increases. We use Soffront CRM to track customer service requests and provide visibility throughout our organization."

Ernie Labbe
Tatara Systems
Champion Logistics Group


"We chose Soffront because we were impressed with the software's robust functionality and customization. Also their solution was more affordable than the competition."

Sharon Bingham,
Champion Logistics Group
Oilco Services


"Soffront offered us a robust solution that we could easily customize to meet our unique requirements. From a customer standpoint, the software improves customer satisfaction by providing transparency and confidence in our service."

Sunil Kumar Bose,
Oilco Services
Mediware Information Systems, Inc.


"We chose Soffront CRM because of its versatility of the product and its robust customer facing features. The depth of Soffront's product impressed not only the technical team, but all of our user groups."

Gary Karaszewski,
Mediware Information Systems, Inc.
PrincetonOne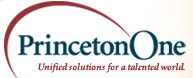 "We determined that Soffront would provide us with the best solution. Soffront has developed a high quality, modular mid-market product that is affordable and can adapt to fit almost any organization."

Megan Graham,
PrincetonOne
Operon Biotechnologies, Inc.


"Soffront fulfilled all of our requirements better than any other solution. Soffront CRM is extremely flexible and priced within our budget. Additionally, we enjoyed a pleasant, reliable relationship with Soffront support during the entire evaluation period."

Beat Stemmler,
Operon Biotechnologies, Inc.
Dial Telecom Romania


"Soffront did an excellent job with their CRM application. Soffront CRM is a robust solution that we quickly implemented and easily customized to match our business processes."

George Rizescu,
Dial Telecom Romania
Ensim
"Even with significant growth, we were able to actually increase customer satisfaction without having to hire additional support staff. We can directly attribute this to the implementation of Soffront Knowledge Base and self help tools."

Joe Ayyoub,
Director of Professional Services and Support
Ternion Corporation
"Because of our extensive experience in developing databases, our standards and requirements for CRM software were extremely high. After evaluating 20 different customer support and sales force automation products during a two year period, we chose Soffront CRM because it is Oracle-compatible, highly customizable, web-enabled, and competitively priced."

Brad Spearing,
President
Hit Software

"We needed a browser-based solution with a powerful platform that would integrate easily into our existing system and give us a common user-interface. After evaluating the cost and features of competing products, we chose Soffront, because it had all of the features we wanted at a competitive price."

Giacomo Lorenzin,
CEO and President
Compare Soffront to:
Maximizer
,
Entellium
,
Oncontact
,
Aplicor
,
ADAPT Software
,
Avidian
,
Epicor
,
InsideSales.com
,
Kana
,
Microsoft
,
NetSuite
,
Oracle
,
Parature
,
RightNow
,
Sage
,
Salesboom
,
Salesforce.com
,
SalesLogix
,
Saratoga Systems
,
Siebel
,
SugarCRM
,
Surado
,
ACCPAC
,
ACT!
,
amdocs
,
Appshore
,
Aprimo
,
Ardexus
,
Astea
,
Aurum
,
Chordiant
,
Commence CRM
,
CSG Systems
,
Dendrite
,
eGain
,
Everest
,
Infor
,
JD Edwards
,
LeGrand
,
NetOffice
,
Peoplesoft
,
SalesJunction.com
,
Salesnet
,
Visitar
,
Infusion Software
,
Dataforce CRM
,
BrainSell
,
Zoho
,
LeadMaster
,
Model Metrics
,
PipelineDeals
,
Tour de Force
,
VanillaSoft
,
Balgord Software Solutions
,
Landslide
,
C2CRM
,
CRMG
,
24SevenOffice
,
CNP
,
PhaseWare
,
Enterprise Wizard
,
Revelation
,
Exact Software
,
Majestic
,
Epicor
,
Goldmine
,
Consona CRM
,
TechExcel
,
Commence
,
ePartners
,
Stay-In-Front
,
Pivotal
,
SAP
,
Workbooks
,
RunE2E